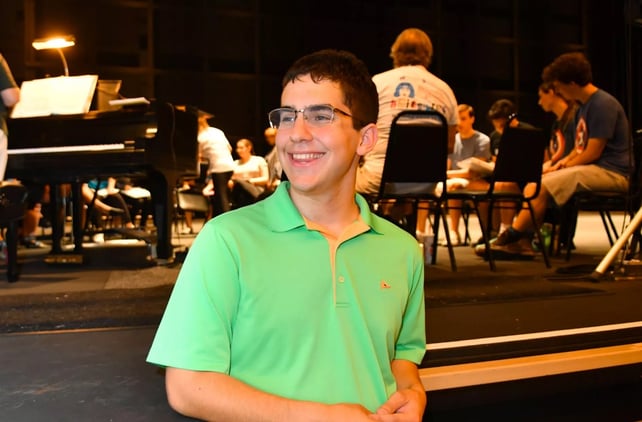 via Florida Today
June 30, 2017
A fascinated Daniel Perkins walked on the King Center stage and stared at empty chairs.
There was no show being performed, no audience, no applause — yet the young man with Autism felt a jolt.
Because for Perkins, the theater represents his happy place.
"As soon as you are up on that stage, it doesn't matter who you are. People don't care what you look like, people don't care if you have disabilities or things like that," said the 21-year-old college student with Autism and Asperger syndrome, a developmental disorder that affects social interaction and nonverbal communication. "I really like theater because it lets me express myself the way I would like to express myself without having to worry what other people think."
The rest of the article can be read on Florida Today and includes a video and podcast.
Photo above: Tim Shortt/Florida Today