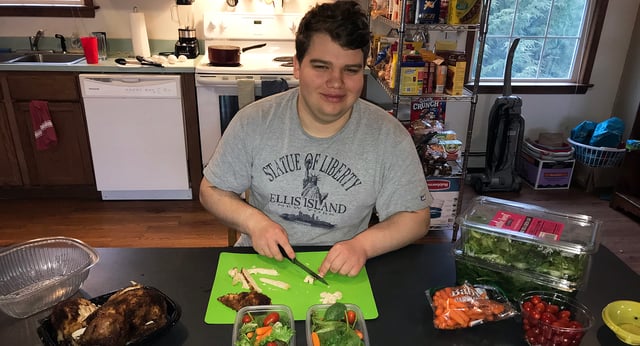 For most young adults, leaving home and setting out on their own is inevitable, but success in this endeavor is not.
Students on the autism spectrum or with a learning difference and their parents can increase the likelihood of a successful transition to adulthood by focusing on four critical areas to prepare for the obstacles ahead.
Common Themes
Reducing dependency: Right now your student is dependent on you for a variety of things from waking them up and keeping track of their schedule to making food for them. The goal, before they leave home to set out on their own, should be personal independence. This means slowly but methodically moving through the prompting hierarchy.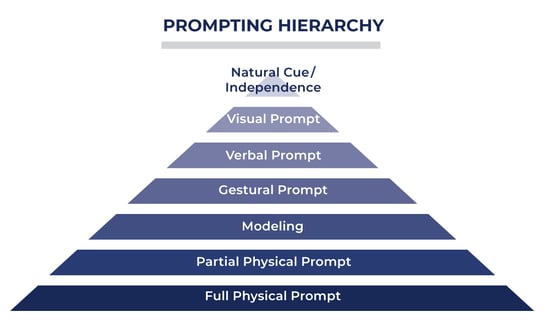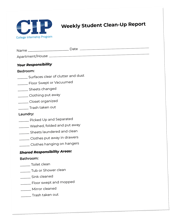 Teaching basic skills: Sometimes parents assume their young adult understands expectations and how to accomplish the tasks they are given. Often what the student needs is more specific instructions on how to complete tasks, including a break down of some tasks into steps so they are less overwhelming. This may mean using modeling when teaching new tasks and using task lists so the student has something to refer to when parents aren't around.
Click the image to see an example weekly checklist.
Set expectations: It is important to set expectations with your young adults so that they understand what you expect of them before they are ready for independence. This can be an uncomfortable conversation but it is necessary to make sure everyone is on the same page. Set several goals leading to the main goal of independence to keep your student focused and reduce the chances of them becoming overwhelmed.
Critical Success Factor #1: Cleaning and Organizing
Teach basic cleaning skills: Walk them through each task and model each task so that they understand your expectations.
Break tasks down into less overwhelming steps: This will give them a more attainable goal and increase the chance they will complete the task.
Set realistic expectations: Set expectations now to help your young adult develop a routine to use once they are on their own.
Use task lists to reduce your students dependency on you: You can create these with your student or find them on the internet.
Create a schedule: Organizing cleaning tasks on a schedule creates routines that they can continue to follow when they are on their own.
Critical Success Factor #2: Planning, Scheduling, and Routines
Begin using a schedule ASAP: Have your student start using a planner to keep appointments, upcoming events and their cleaning schedules. Right now, you are serving as their planner - use this to reduce their dependency on you.
Plan free time: Your young adult needs to learn to plan out their down time before setting out on their own, especially if they are accustomed to you planning free time for them.
Use alarms for events including waking up in the morning: You won't be there to wake them up or to make sure they get ready for an appointment. Now is the time to have them start setting alarms for themselves.
Set morning and evening routines: Morning and evening routines are extremely important to make sure they are prepared for their day. This should include wake up times, bed times, hygiene, and when they need to head out for their day.
Critical Success Factor #3: Safety
Teaching basic home safety: This includes how to use a fire extinguisher, smoke alarm maintenance, using home appliances, and the importance of home security.
Understanding resources in the community: It's important for young adults to understand who to contact in their community. If you know where your student will live, help them create a contact list for emergencies, home repair, doctor, and dentist.
Teach basic home maintenance: Learning simple home maintenance now will help save money in the future. Teach them basic skills like unclogging a toilet, resetting circuit breakers, and using basic tools like a screwdriver and pliers.
Critical Success Factor #4: Cooking
Teach them to use kitchen appliances: Understanding how to safely use appliances like the oven, stove and other small appliances is important to avoid potential disaster in the kitchen.
Teach basic cooking skills: Review skills like boiling water, chopping, measuring ingredients, storing food and following simple recipes.
Plan a weekly menu and go grocery shopping.
Keep it simple: Find 3 to 5 basic recipes to work on with your student now so they can practice.