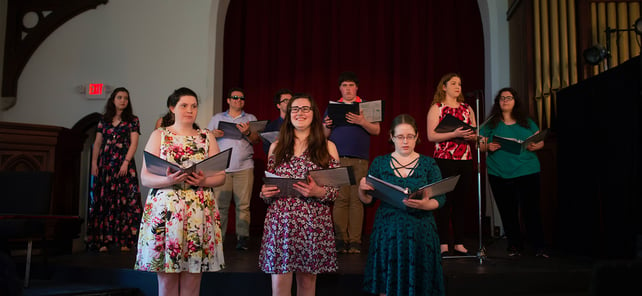 Since most of our CIP centers have handed out certificates and said their goodbyes to transitioning students, we thought it would be a good time to look back on some of the accomplishments of our students and staff at our centers of excellence.
CIP Berkshire
Positive, passionate, and enthusiastic -- advisor Kelsey Ryan is someone who goes above and beyond, who doesn't view it as a workday, but a true commitment. Kelsey is respected and appreciated by students, parents, and colleagues alike, and her Staff of the Year Award is very well deserved.
The CIP Berkshire students and staff members presented a unique high honor to Matt V in recognition of his openness and persistent efforts to continue along the CIP continuum of growth. In his academic, social, and personal life, Matthew has exemplified the Spirit of CIP - persistently climbing the ladder from self awareness toward self determination. Emmett, meanwhile, received recognition due to his attention to others, positive and responsible leadership, and caring action. As a peer, Emmett has exemplified the spirit and intention of community and has made a significant contribution in the area of peer mentorship which earned him the CIP Peer Mentor Award.
---

CIP Long Beach
At CIP Long Beach, student Emily received the Student of the Year award and Social Skills Coordinator, Jolene Liang, received the Staff of the Year Award. This year, CIP Long Beach also celebrated their five year anniversary and was honored with a certificate of appreciation from Fourth District Councilman Daryl Supernaw and his field deputy Barbara Moore on behalf of Long Beach Mayor Robert Garcia.
---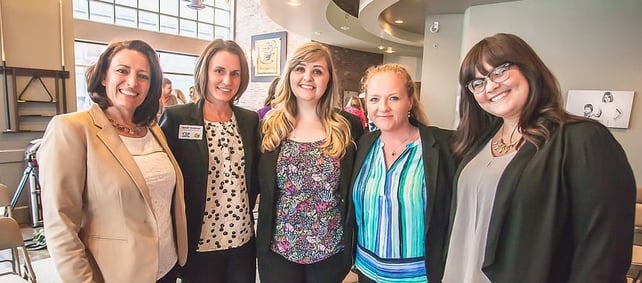 CIP Bloomington
CIP Bloomington honored the successes of their students, as well as the creative process that led to those achievements and the commitment of staff members who continually contribute to our students' growth. Admissions Coordinator Ashley Sullivan and Head Advisor Sara Jamieson received CIP Bloomington's Staff of the Year awards. The two CIP Bloomington students who received Most Outstanding Progress were Keely and Cody, students who continually challenge themselves in order to continually achieve the goals they set for themselves.
---

CIP Berkeley
This year at Convocation, every student was thoughtfully recognized by staff and was awarded an individualized award that captured their own personal growth and achievements. Staff all created thoughtful and powerful speeches that really captured the growth of students within their departments. In addition, internship sites and members of the community were recognized for their commitment, and support, of CIP and our students.
---

CIP Brevard
Last but not least, at CIP Brevard, the staff are preparing for Friday's convocation, where they will award Diego G with Student of the Year and Jessica Stacey with Staff of the Year. Diego was nominated for his transformation this year into becoming self-aware, commitment to turning weaknesses into strengths, display of passion, and willingness to try CIP's approach regardless of pre-existing experiences. Jessica Stacey is awarded staff of year for her outstanding display of excellence in leadership, positive attitude, strong work ethic, and team-oriented approach. Mrs. Stacey is thriving as CIP Brevard's Admissions Coordinator.