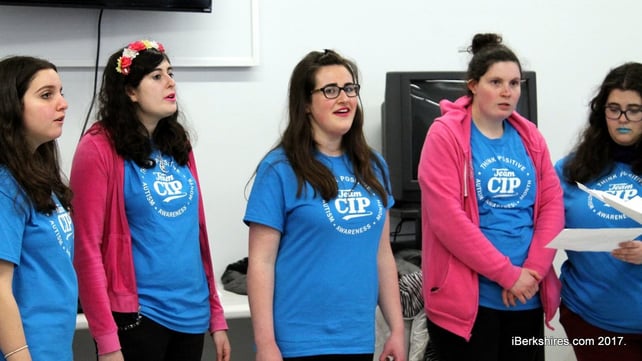 PITTSFIELD, Mass. — The local agencies that serve individuals with autism don't want to just raise awareness in April. They want to celebrate what those individuals bring to the community.
On Friday night at AdLib, the College Internship Program Glee Club showed that off. The club took to the front of the room to sing songs and play guitar.
Next to them was a display and pieces of artwork created by local residents with autism — a tie in with the First Friday Art Walk program the city runs.
Later in the month, there will be gymnastics, yoga, support groups, and conferences. All of it is part of April being Autism Awareness month.