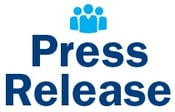 Bloomington, Indiana: To meet their unique and growing needs, CIP Bloomington will relocate to a newly designed space in Bloomington, Indiana on August 22nd. CIP, also known as The College Internship Program, is a national transition program for teens and young adults with autism and other learning differences.
The 8,000-foot offices and meeting spaces are located in the Mercury Building in the heart of downtown Bloomington. It features an open floor plan conducive for student learning and socializing, as well as a technology lab and art studio.
The building is located steps from the B-Line Trail bike path, easy access to Indiana University and in close proximity to student internship sites, banks, restaurants, parks, and shopping. CIP has partnered with more than 40 local businesses where students have internships and paid employment.
CIP students can attend Ivy Tech or Indiana University and pursue internships and employment in the greater Bloomington area. Students who attend Ivy Tech Community College can transfer their credits to Indiana University and complete a four-year degree.
New and returning students will reside in newly remodeled two-bedroom apartments above the Center. While attending CIP, students learn to generalize skills in real-life settings that prepare them for independent living. In Bloomington, students enjoy a safe and welcoming small-town environment and plenty of Hoosier hospitality.
Founded in 1984 by Dr. Michael McManmon, CIP is a national program operating 5 centers throughout the US. CIP additionally operates two-week summer programs on college campuses throughout the US. 2019 marks CIP's 35th Anniversary and decades of experience working with young adults with learning differences.
"We are excited about our move to this new location in the same great community we've been a part of for over ten years," commented Jacob Steinmetz, Program Director at CIP Bloomington. "We look forward to commemorating CIP's 35th Anniversary this Fall as we continue to help create great outcomes for our students."
For more information about Bloomington's full year and summer programs, click here or visit www.cipbloomington.org.