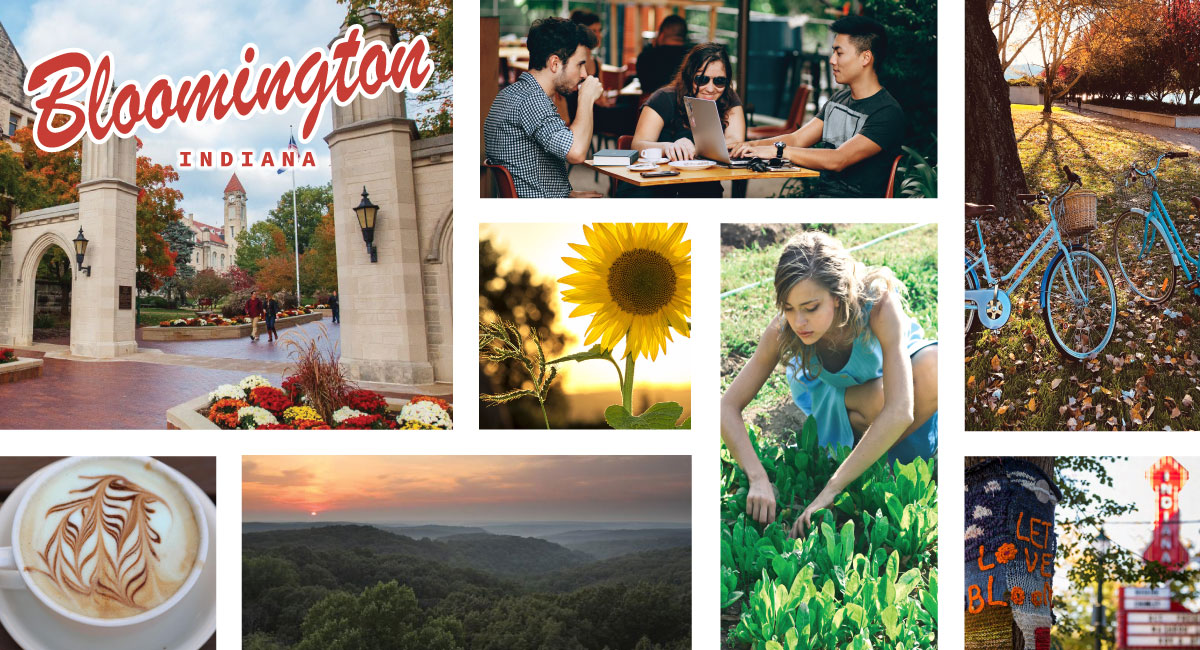 To meet our unique and growing needs, CIP Bloomington will be relocating in the summer of 2019 to a newly designed center located in the heart of downtown Bloomington, Indiana.
The move adds extra excitement since it occurs during CIP's 35th anniversary year activities and enhancements. CIP Bloomington's new location is in the same great community we've been a part of for over a decade.
A New CIP Bloomington Center for 2019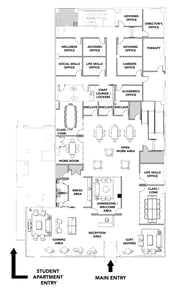 The 8,000-foot office and meeting space is located downtown in the Mercury Building and is designed specifically for helping young adults with learning differences learn and generalize transferable employment skills and engage socially in a structured setting that models a college student center and contemporary employment settings.
A modern open floor plan, a technology lab, and art studio space are embedded into the new space. The center has been uniquely designed with students' needs in mind featuring dimmable lighting and paint colors that promote stress reduction and relaxation.
New Apartment Living Options
Modern furnished two bedroom, two bath apartments at The Mercury are conveniently located above the offices and classrooms. Amenities include central air conditioning, secured entry, on-site recycling, in-unit laundry and dishwasher, and 10-ft ceilings.
The apartments are located steps away from the B-Line Trail bike path, Bloomington Farmers Market, and within easy access to Indiana University and a wide variety of entertainment venues, banks, restaurants, parks, and shopping. CIP Bloomington students enjoy a safe and welcoming small-town environment with plenty of "Hoosier hospitality."
Evening work on independent living skills and time management, organization and planning is provided by CIP's Life Skills team.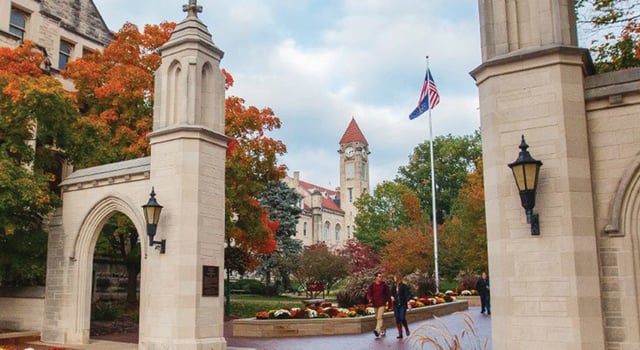 Top Notch Higher Education & Employment Options
Students can attend either Ivy Tech or Indiana University, Bloomington and pursue internships and employment in the greater Bloomington area. Our experienced staff assists students with their academic needs, whether it's enrolling in classes, receiving accommodations, or gaining study skills.
Students who attend Ivy Tech Community College can easily transfer their credits to Indiana University and complete a four-year degree. Ivy Tech is the state's largest singly accredited statewide community college system. The walk to the IU campus is under a mile.
Opportunities for Student Engagement
Classes such as yoga, mindfulness, and other in-house wellness activities will take place in the large open spaces. Students also have access to a YMCA for swimming, exercise classes, and other recreational activities. Students can socialize in the gaming lounge and take part in other fun activities throughout the week that are both student-led and CIP organized.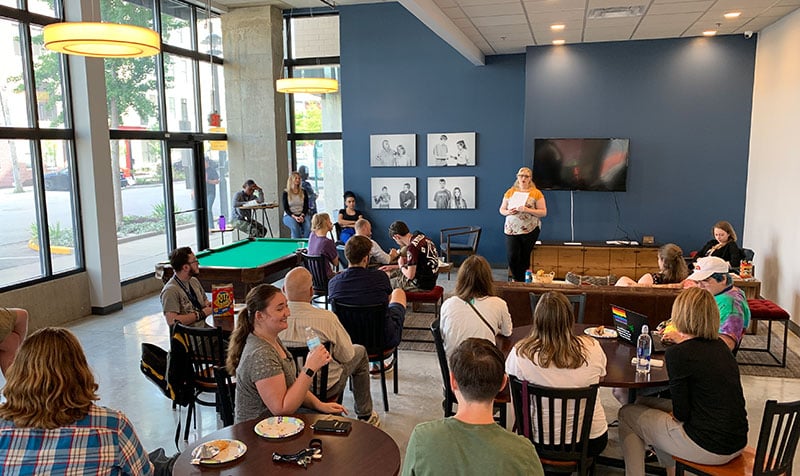 Social mentors from Indiana University accompany students on outings to museums, computer stores, and other sites, connecting a student's special interests with opportunities to practice social competencies in a variety of relaxed and real-world settings.
CIP's experienced staff has developed partnerships with more than 40 local businesses. Students currently have internships and paid employment at dynamic workplaces such as the Indiana University Bookstore and Michael's.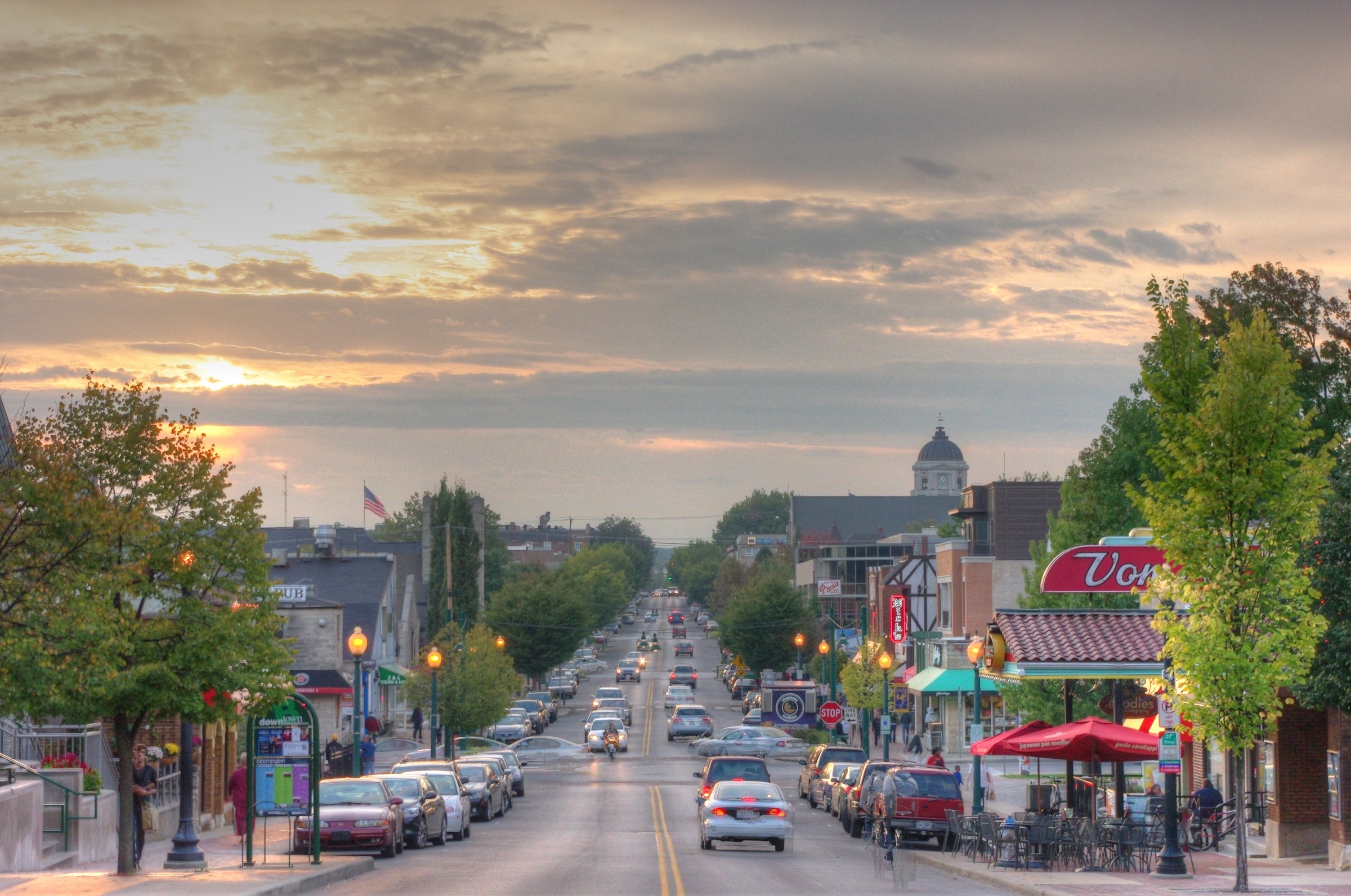 Photo courtesy Wikimedia Commons
About Downtown Bloomington, Indiana
Nestled in the rolling hills of Southern Indiana, Bloomington (fondly referred to as B-Town) offers world-class educational opportunities, Big Ten sporting events, thriving local businesses, a unique arts scene, great food, and a healthy dose of Hoosier hospitality.
Whether it's renting a pontoon boat on Monroe Lake or visiting a museum downtown, there's no shortage of things to do in Bloomington, one of the fastest growing cities in Indiana.
---
We are still accepting applications on a rolling basis for Fall 2019 - 2020 at CIP Bloomington, but space is limited. Contact us today to learn how your young adult with Autism or Learning Differences can benefit from our Full Year program at CIP Bloomington.