We are now accepting applications for our Summer@CIP and Summer Sessions@CIP programs for 2021. You can take advantage of our early tuition discounts by submitting your application before November 30th.

For high school age students with Autism, ADHD, and other Learning Differences
Learn valuable skills to make a successful transition to college and beyond during these two-week programs at highly-rated campuses across the U.S.
Brevard, FL, Florida Institute of Technology
June 27th – July 9th
Long Beach, CA, Cal State at Long Beach
July 25th – August 6th
Bloomington, IN: Indiana University
July 19th – July 31st
Berkeley, CA, University of CA at Berkeley
July 19th – July 31st
Berkshire, MA, Bard College at Simon's Rock
July 25th – August 6th
---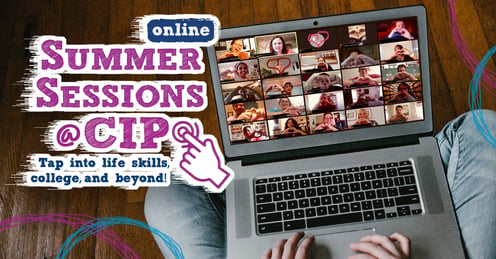 Returning for its second year, this unique and entirely online program will be anything but your typical remote learning offering! Participants will connect and engage through a diverse mix of individual and small group modules.
DATES: Monday, July 19 - Friday, July 31, 2021
---
Summer@CIP and Summer Sessions@CIP are for students entering their sophomore year of high school to students graduating in the Spring of 2021.
Please contact us at our National Office with any questions and we hope you take advantage of this offer!