As of January 10, 2017, CIP Long Beach has a new space!
We're excited to announce our program has outgrown our current office space and we are moving to Suite 100 on the first floor of our current office building. The new surroundings will also welcome our newest venture into post-secondary special education.
Some of the highlights include increased square footage for student services, easier access on the ground floor, an open concept space for large gatherings, small group or individual student services, faster internet, and new furnishings. Our new office will have a fresh, contemporary appearance to match our outstanding staff and students.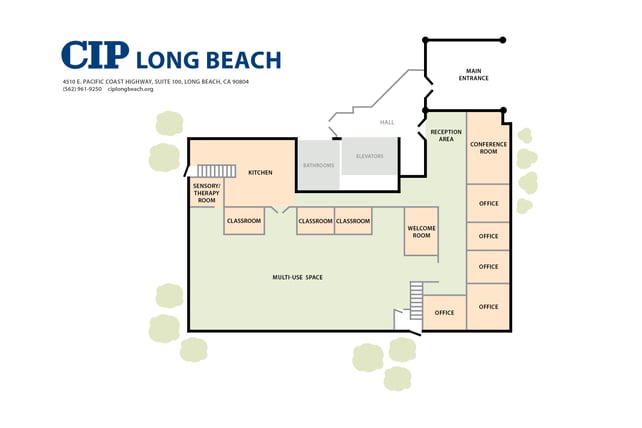 Save the date on March 1st for our official Open House party. We look forward to welcoming you to our new center!
Jennifer Kilby, MA
Program Director, CIP Long Beach