If you are an LD/ASD high school student, parent, or professional, join us for a lively webinar with Dr. Eric Endlich to ensure you have the strategies and tools for success.
This webinar originally took place on Tuesday March 24, 2020.

Convert to your timezone
---
In this webinar, attendees will learn about:
Key indicators of college readiness
Benefits of taking a gap year
How to disclose a disability in college
How to obtain accommodations in college
Why it's critical for students to find the right fit
How to find the best support services
What levels of support are available
This webinar will be recorded and available to registered attendees 24 hours after it airs.
You will be prompted to register, which will bring you to the On Demand viewing option.
---
About Eric Endlich, PhD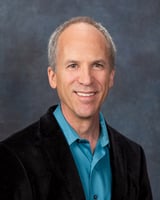 Founder of Top College Consultants®, Dr. Eric Endlich is a clinical psychologist and educational consultant dedicated to helping students with challenges – especially those on the autism spectrum – access higher education. Dr. Endlich has created an extensive list of autism-friendly colleges. He is a regular presenter at Asperger/Autism Network (AANE) conferences, as well as serving on the AANE clinical advisory board and being a founding member of their Neurodiverse Couples Institute. He is also on the LD/ND Committee of the Independent Educational Consultants Association, and has presented to the Harvard Medical School Continuing Education autism course, the Southern Maine Autism Conference, the Association on Higher Education and Disability, the Learning Disabilities Association of New Jersey, the Asperger/Autism Spectrum Education Network (ASPEN) and the Massachusetts Psychological Association.
---
About College Internship Program (CIP)
Founded in 1984, The College Internship Program (CIP) is celebrating it's 35th Anniversary this year. CIP is one of the most comprehensive programs for assisting young adults with autism and learning differences to succeed in college, employment, and independent living. Our mission is to inspire independence and expand the foundation on which neurodiverse young adults can build happy and productive lives.