Do you or your student fear the water cooler chat that occurs at work? Employers place a high value on interpersonal communication skills. They can be even more important than technical skills in the workplace!

We hope you join us as Barbara Bissonnette, (the author of the award-winning Complete Guide to Getting a Job for People with Asperger's Syndrome; the Asperger's Syndrome Workplace Survival Guide; and Helping Adults with Asperger's Syndrome Get & Stay Hired) shares her wisdom and experience to promote workplace success.

This webinar originally took place on Tuesday, January 21st.
---
In this webinar, attendees will:
What makes an effective team and how to be a "team player"
Tips for communicating professionalism, both verbally and non-verbally
How to clarify expectations and receive feedback
Techniques for communicating your ideas and opinions without offending others
This webinar will be recorded and available to registered attendees 24 hours after it airs.
You will be prompted to register, which will bring you to the On Demand viewing option.
---
About Barbara Bissonnette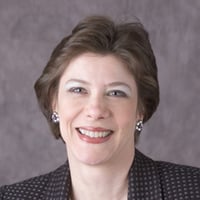 Barbara Bissonnette is a certified coach and the Principal of Forward Motion Coaching (www.ForwardMotion.info). She specializes in career development coaching for individuals with Asperger's Syndrome and similar autism spectrum profiles. Barbara also offers consultations to parents and training for professionals and employers.
Prior to coaching, Barbara spent more than 20 years in business, most recently as Vice President of Marketing and Sales for an information services firm. In addition to first-hand experience hiring and managing people at all levels, she understands the challenges of Asperger's /autism and focuses on practical strategies for employment success.
---
About College Internship Program (CIP)
Founded in 1984, The College Internship Program (CIP) is celebrating it's 35th Anniversary this year. CIP is one of the most comprehensive programs for assisting young adults with autism and learning differences to succeed in college, employment, and independent living. Our mission is to inspire independence and expand the foundation on which neurodiverse young adults can build happy and productive lives.