This webinar originally took place on Tuesday, October 20, 2020.
We hope you join us as host Andrew Komarow, presents strategies and guidance to help self advocates and parents on financial literacy basics, money management, and ABLE accounts.
In this webinar, you will learn:

- Basic banking and money concepts
- Practical ways to save
- Ways to financially protect yourself
- What you can do to maximize your money
- Why it is important to save


---
About Andrew Komarow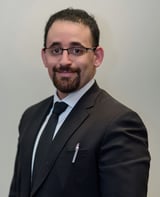 Andrew Komarow is a Certified Financial Planner™ (CFP™) and founder of Planning Across the Spectrum. Andrew specializes in helping any self-advocating client or family, with or without autism and intellectual disabilities, achieve financial security. He provides expert guidance for life decisions that are either unknown, not easily accessible, or can be complicated to pilot for someone with special needs. Andrew provides a unique perspective for those with special needs, their caregivers, and their families because he has "walked in their shoes," having received his autism diagnosis late in life. Andrew is a passionate advocate for autism awareness and has educated himself in everything possible to help the underserved autism community. In addition to his CFP™ designation, Andrew holds a master's degree in financial services.
---
About College Internship Program (CIP)
Founded in 1984, The College Internship Program (CIP) is celebrating its 35th Anniversary this year. CIP is one of the most comprehensive programs for assisting young adults with autism and learning differences to succeed in college, employment, and independent living. Our mission is to inspire independence and expand the foundation on which neurodiverse young adults can build happy and productive lives.