This webinar offers autistic individuals, parents, educators and therapy providers an understanding that when autistics are honored for who they are and supported for who they want to be in this world they can truly thrive!
Participants will learn that rather than supporting deficits (as is typical in the field of autism), Judy covers who autistic people are and how they comfortably function, going over key elements of taking in, processing, storing and retrieving information along with autistic thinking style.
This webinar originally took place on Wednesday, February 19th.


---
In this webinar, attendees will learn about:
The impact of an autism diagnosis later in life
Executive function challenges and sensory processing issues and how to overcome them
Judy Endow's insightful thoughts on friendship
Judy Endow's latest book,

Autistically Thriving: Reading Comprehension, Conversational Engagement and Living a Self-Determined Life Based on Autistic Neurology

, which represents a shift in how autistic support is thought about and implemented.
This webinar will be recorded and available to registered attendees 24 hours after it airs.
You will be prompted to register, which will bring you to the On Demand viewing option.
---
About Judy Endow, LCSW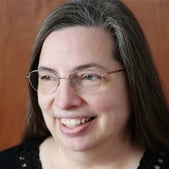 Judy Endow, LCSW, author and international speaker on a variety of autism-related topics, has written numerous articles and books. As a person who lived some of her early years in an institution, Endow has emerged as a leader in the autism community. A resource specialist and a clinician at Common Threads Family Resource Center in McFarland, WI, she received the Autism Society of America's Cathy Pratt Professional of the Year Award — the first autistic person to receive this prestigious national award. Endow has served on the boards of both the Autism Society of America, Wisconsin Chapter and the Autism National Committee, was featured in the New York Times' Patient Voices, and was honored by The Art of Autism as one of the most influential bloggers on the web. Endow has made over 400 presentations all over the world.
---
About College Internship Program (CIP)
Founded in 1984, The College Internship Program (CIP) is celebrating it's 35th Anniversary this year. CIP is one of the most comprehensive programs for assisting young adults with autism and learning differences to succeed in college, employment, and independent living. Our mission is to inspire independence and expand the foundation on which neurodiverse young adults can build happy and productive lives.