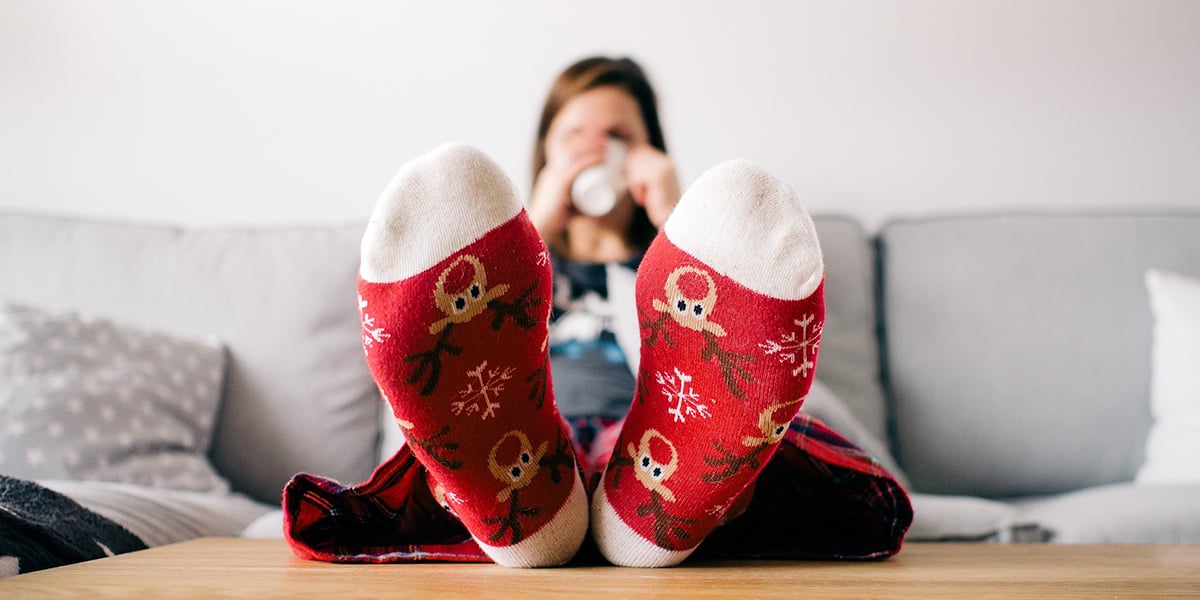 Break time at home is often an exciting time filled with fun activities, excursions, family gatherings and quality time. As you anticipate your student's arrival home for vacation, it is natural to feel anxious about what break time will actually be like. We may hope for a Norman Rockwell painting but sometimes it feels more like an episode of the Simpsons.
Set Expectations
Setting appropriate expectations and boundaries with your student in advance of a long break can help ease anxiety and create a more positive environment so the whole family can enjoy each other. Advance preparation is essential in creating realistic expectations and setting healthy boundaries.
Here are a few changes you may notice when your young adult arrives for their first break home:
Increased anxiety

Possibility of regression

Fatigue

Testing limits/argumentative

Self-advocating/asserting themselves

Social withdrawal
On the positive side, you may also notice:
A more mature attitude

More household responsibilities/cooking

Adult conversation/improved family relationships

Compromise and cognitive flexibility

Improved social tolerance

More confidence
Tips for a Positive Start
Not all students display these behaviors but it is important to note that it's all part of the maturing process. Even though it may be a challenging time, this is part of a young adult's process of figuring out who they are in the world and asserting their place in it. That is a positive step toward self-actualization. Here at CIP, most of our first year students are still in the self-awareness stage of their development and it can be demonstrated through some of the frustrating behaviors mentioned above.
Here are tips that will provide you with a few tools to get your family break started on a positive track:
Discuss the positive gains made throughout the semester

Speak to your student's advisor in advance to see how you can support your their progress

Communicate your expectations clearly and never assume

Set clear boundaries on what is acceptable and what is not during their time at home

Have a realistic expectation plan in place and discuss before they get home (include household responsibilities, hygiene, gaming, social expectations, etc.)

Ask if there is anything you need to be aware of BEFORE they come home (are they now vegetarian? Any changes in personal style?)

Set up medical appointments or any other "official" business for break times

Allow time for relaxation and downtime. They may need time to decompress

Discuss setting up volunteer opportunities in your community

Encourage making plans with their friends in advance to help sustain the social thinking skills that they have developed throughout the semester

Keep their wellness in mind throughout the break. Finding local gyms, going on walks and finding physical activities are good ways to keep in shape during their time away from the center. Include them in the process
Use Positive Language
It's important to remember to always use positive language that has a proactive tone. Family peace is all about compromise! Work together to come up with a plan and resist the urge to "remind" (nag) them if they don't follow through. You may have to pick your battles and then use that experience as a learning opportunity for the next break. Our students typically mature at a slower rate than their peers so if they are not demonstrating age appropriate behavior yet, they will but it will probably take more time than you would like or expect. Always find opportunities to praise your student on any small gains that you notice. At post-secondary programs like CIP, students work hard to learn the multitude of skills necessary to be independent. Progress may be slow but it is still there.
We are very proud to see our students gain new skills. We hope you enjoy your time during the upcoming break and can celebrate their wonderful progress.