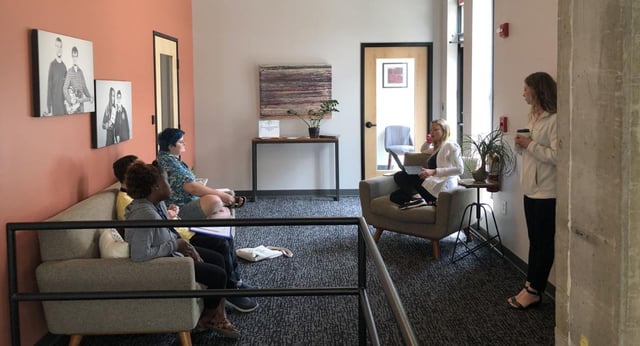 In 2006, downtown Bloomington welcomed The College Internship Program at the Bloomington Center.

CIP Bloomington is a private, independent living skills, academic social skills and vocational development program for young adults ages 18 to 26 with documented diagnoses of autism spectrum disorders or learning differences. Diagnoses served include attention deficit disorder, dyslexia Tourette's syndrome and other unique needs.
CIP Bloomington students must demonstrate full developmentally appropriate expressive and receptive language abilities, emotional, behavioral and psychological stability and the potential to work in competitive, community-based employment or attend college independently. The College Internship Program also has other locations in Massachusetts, California and Florida. The Bloomington Center is the only center in the Midwest.
As the program's 10-year lease at 425 N. College Ave. recently approached expiration, the staff decided that instead of moving CIP Bloomington to another city, they needed to find another downtown Bloomington location to offer their programming and apartment living services to students.