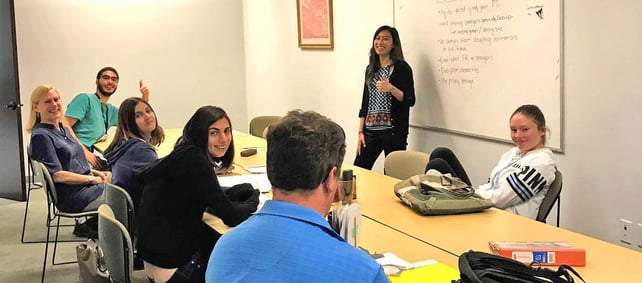 Nineteen-year-old Molly Zink smiles as she talks about her life. Although she is on the autism spectrum, she lives in her own apartment and rides the bus to her job at Disneyland.
"I went from needing help with my life skills to living completely on my own," Molly said. "CIP definitely helped me."
The College Internship Program (CIP) was founded in 1984 in Massachusetts by Michael McManmon. Diagnosed with Asperger's himself, McManmon understood the challenges for young adults with learning difficulties. He said he founded CIP to empower and enable these adults in their transition to adulthood.
CIP has five centers across the nation. Its Long Beach location has seen tremendous growth during its five-year history, according to communications coordinator Sarah Williams. She said many applicants discover the program through personal connections, hearing firsthand about friends' successful CIP experiences.