Excitement is in the air at CIP Berkeley in Berkeley, California. As we gear up for the Fall term, here's a brief update about what's new at our Center:

New Location
CIP Berkeley will commemorate its 10-year anniversary this Fall, and to accommodate our need for additional space for the 2017-2018 year, on September 1st we're moving to a new location in the heart of downtown Berkeley!
The new space will serve as a hub for student activity and is just steps from Berkeley City College, UC Berkeley, and two short blocks from student apartments. Our new space will overlook the downtown Berkeley BART station, which is currently under remodel. The architectural renderings are pictured here.
New Leadership
Michael Noel, M.Ed. is on board as the Regional Director and Pilar Page, MA recently joined CIP as the Assistant Director. Michael has an extensive leadership background and experience with staff training and psychoeducation. Pilar has worked for many years in higher education, providing advising, support and advocacy for students with learning differences.
Berkeley staff members have advanced degrees and bring valuable skills to their positions including specialized training in the areas of assessment, education, life skills, psychotherapy, career development, and mental and physical health.
New Curriculum & Services
CIP is now utilizing PEERS based curriculum, an evidence-based social skills training program, and offering CIP's Family Services - coaching and educational trainings designed to support our families of enrolled students at no cost.
Our new Graduate Living Community (GLC) provides lower-cost, longer-term options for students who complete CIP's on campus program and transition to higher levels of independence within the community.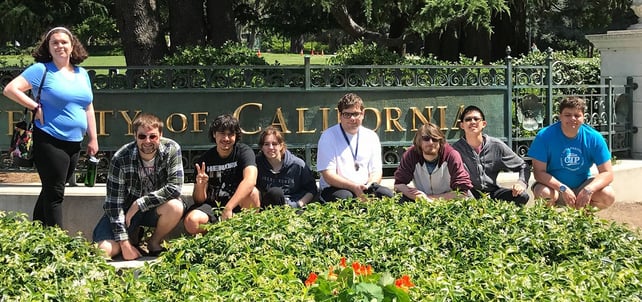 New Opportunities
CIP Berkeley students are enrolled in local colleges including Cal State East Bay, San Francisco State, Laney College and Berkeley CIty College. Students have paid employment at Fed Ex, Jupiter Restaurant, and The East Bay Regional Parks District, to name a few.
National Admissions Department
877-566-9247
admissions@cipworldwide.org