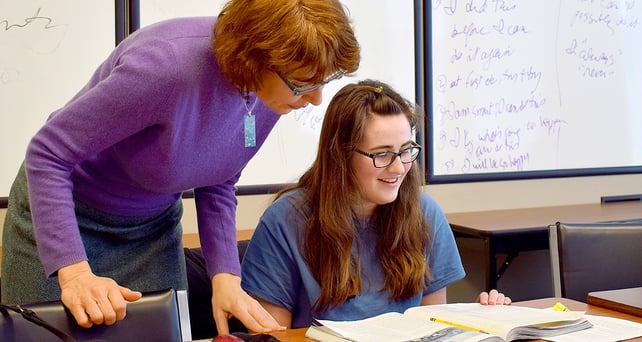 The numbers are in, and CIP's average GPA across all five Centers exceeded 3.0 last term.
"We are very proud of our students and their success with academics," commented CIP President Dan McManmon." Many have language based learning differences and academics can be challenging for them," he continued. "To see our national average above 3.0 demonstrates hard work and perseverance on the part of both students and staff."
CIP is a national postsecondary transition program for young adults with autism and learning differences. Many students are currently attending community college and pursuing Associate's or Bachelor's degrees in their field of interest. A few have already received early acceptances from colleges for the 2018 Fall Term while others have completed CIP's program and are excelling in college on their own.
Alex is a current CIP Berkeley student who has just been accepted to California State University East Bay, a highly regarded four year university in Northern California. He is awaiting acceptances from other colleges and plans to study Anthropology.
On the East Coast, Andy experienced success at CIP's Berkshire center in Lee, Massachusetts and is currently working on a masters in Geology at SUNY Buffalo. He passed all his classes last fall and his lowest grade was a B. Andy lives independently in an apartment on campus in Buffalo, New York.
The Centers earning the top GPAs last term are CIP Long Beach and CIP Brevard, each with an cumulative GPA of 3.3. Students across all five Centers are pursuing degrees and certificates in a wide variety of fields including biology, theatre, computer science and animal behavior, to name a few.
A recent study titled Postsecondary Education and Employment Among Youth With an Autism Spectrum Disorder found that only 34.7% of youth with autism had attended college, compared to 90% of students who attend CIP. Dr. Paul Shattuck, the study's lead researcher, reinforced that the right support services can increase the chances for an independent and successful adulthood.
All CIP students pursue an academic track or a career track and have internships or paid employment in their area of interest. Students on both tracks receive support that is tailored to their individual needs and goals.