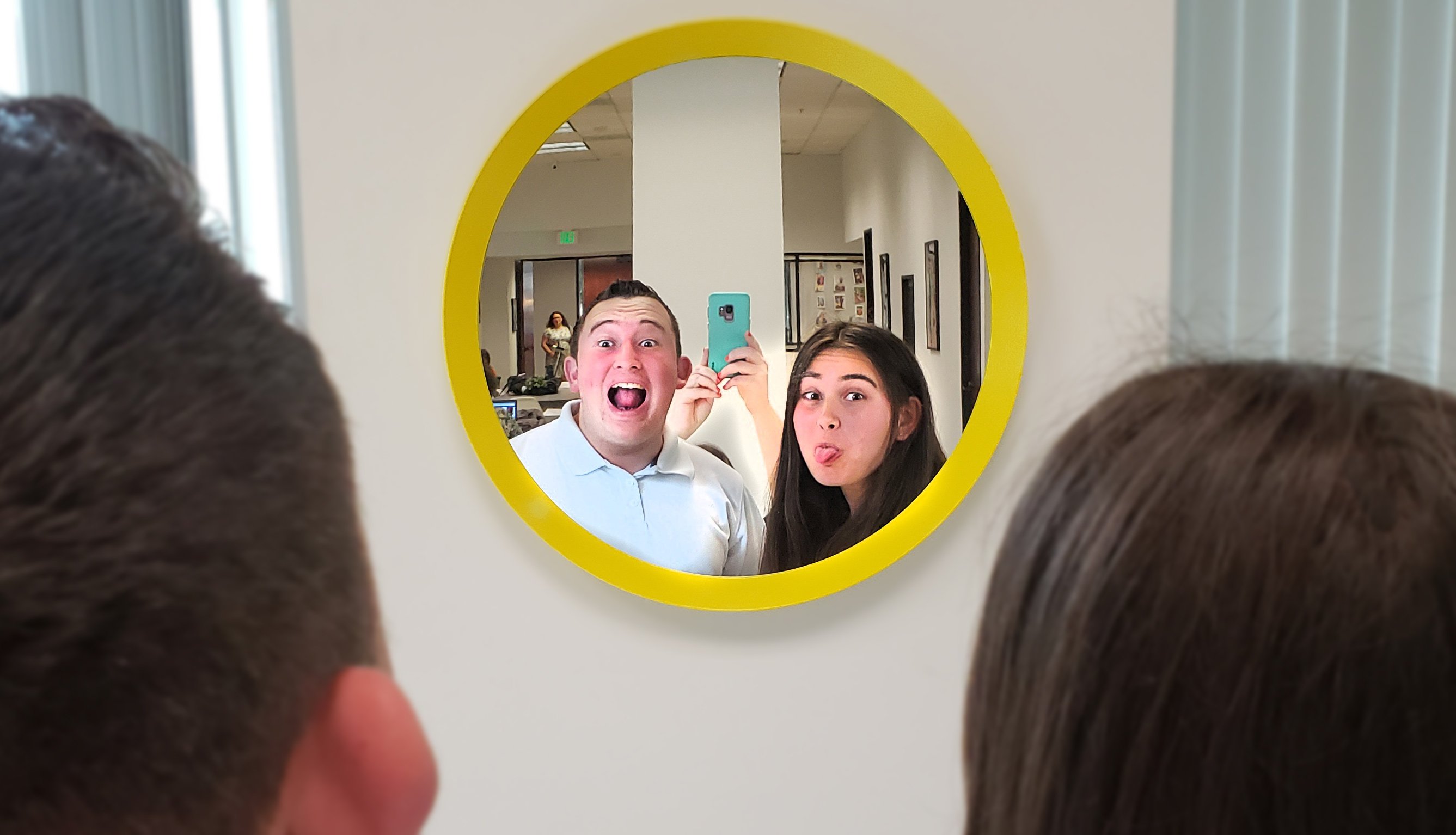 At CIP, we remain committed to continually evolving and enhancing our programs to best meet the individual needs of our students and families.
Apparently this is working, as our families this year rated us a 9/10 in likeliness to refer to a friend, and our students seem to love us too.
Going into the Fall 2020-2021 CIP Full-Year Program, we're making important changes to the way we operate while staying true to our core mission at hand.
Now Providing Year-Round Support Options
The CIP Full-Year Program for young adults ages 18-26 runs 43 weeks a year. Throughout the 2020-2021 year ahead starting in the fall, CIP will offer the option of staying in student housing during our scheduled non-programming times (excluding between the end of the year break period for apartment maintenance purposes. CIP staff will provide limited in-person and remote support for items such as cooking, cleaning, AM/PM checks, and on-call phone support.
More details will be provided on this new change shortly, but we are excited to offer this change as a major enhancement and commitment to current and new CIP to families. There will be no additional cost to stay through non-programming periods.
Enhanced Early Fall Orientation
All returning 2020-2021 CIP Full-Year Program students will participate in a new and enhanced Fall Orientation which includes detailed exercises and training specific to managing health and hygiene issues surrounding COVID-19.
Learning the critical life skills and social skills for that come along with our "new normal" is imperative for the world we now live in. For returning students who returned home and participated in CIP's comprehensive remote services, this new orientation will begin two weeks earlier than the current returning student start date at no additional cost to returning families.
Contingency Planning
If an increased presence of COVID-19, influenza, or other communicable disease is detected in any region CIP operates, and health officials call for any type of shelter in place, use of PPE, or other similar instruction, CIP will be prepared to work with students to follow that guidance within our residential program setting.
Per our staffing and service changes mentioned above, students will be given the option of staying within their CIP student housing in this type of scenario. CIP will shift to our hybrid service model (a mix between in-person and remote online) for those remaining in housing, and to our remote learning model for those that return home.
While we do not expect disruptions in the coming year to the same extent as we've recently faced with COVID-19, we want families to have options and we at CIP will continue our strong focus on continuity of learning, community, and adapting to change.
What Else Are We Doing To Prepare Support Current Students and Families?
Students have been attending a multi-part COVID-19 Health & Hygiene module created by CIP to assist students in learning the facts, demystifying information, and understanding best practices for health and hygiene
Each CIP site will host a Town Hall for current students and parents scheduled and led by the Program Director to address all parents and students with further details and to answer questions
CIP's National Director of Program Operations, Michael Noel; and National Director of Learning and Development, Sharona Sommer; will deliver an educational session for all students and families on the core elements of CIP's Six Point Plan for Health & Safety which contains important details on the steps CIP is taking to ensure we meet and/or exceed safety standards.
We remain dedicated to doing our absolute best for families and students now and in the future.
---
If you have questions about enrollment at a CIP Center, please contact our admissions department at 877-566-9247 or admissions@cipworldwide.org.
Not sure if you're ready? View our on-demand CIP Experience Day for an overview of our comprehensive programs and five centers of excellence.