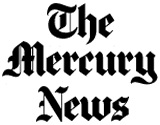 Originally Published in San Jose Mercury News
April 27, 2016
During the month of April, thousands of people across the US attend concerts, festivals, and other special events to help shine a light on autism during Autism Awareness Month.
The Spectrum House Band in Pittsfield, Massachusetts was in full swing at a special April performance saluting Autism Awareness Month. Along with other musicians, the band featured guitarist Danielle Davis, an aspiring musician from New York.