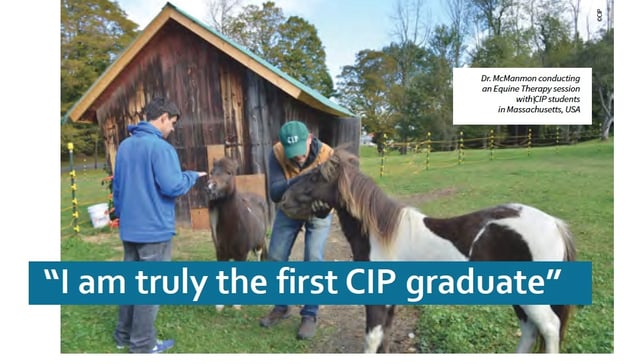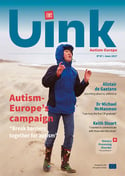 Published in Autism Europe's LINK Magazine, 2017
During his 42 years of experience with students with learning differences and Asperger's Syndrome, Dr. McManmon has worked on curriculum development, staff training, programme evaluation, and administering community-based programming. He has a unique perspective as he himself was diagnosed with Asperger's syndrome at the age of 51 and grew up in a large family with several individuals on the spectrum. He has six children and 17 grandchildren, and is an avid artist, swimmer, gardener and traveller.
In 1984 he founded the College Internship Program (CIP), a post-secondary programme that supports young adults with Asperger's syndrome, autism with lower support needs, ADHD, and other learning differences as they make their transition towards college and starting their careers. With five centres across the USA, CIP is described as one of the most comprehensive programmes in the world for assisting young adults with learning differences to succeed in college, employment, and independent living. "I set up CIP to be a community-based apartment living programme for individuals being let out of institutions so that they could learn to live normally in a community with the additional services they needed", Dr. McManmon proudly explained.
Autism-Europe: For you, what is the main evolution to occur since the programme began in 1984? Has the profile of the people you support changed over time?
Dr. Michael McManmon: The main evolution since we started would be the tremendous growth in our knowledge and curriculum over the last fifteen years (…). When we started, we were dealing with multiply disabled individuals who had severe psychological problems. It was very intensive. After the first ten years, we moved slowly over to students with learning differences and some had some autistic features. We did not have a name for them, they just exhibited more repetitive and perseverative behaviours and had more cognitive rigidity. Around 2003, we started to identify individuals with Asperger's syndrome and high functioning autism separately from our learning differenced students.