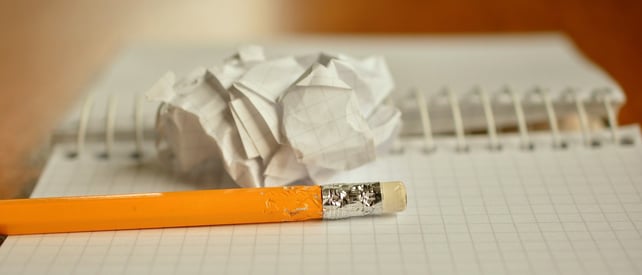 Executive functioning is a key skill required during daily activities such as making it to class on time, being organized with class work, and even social recreational events. Many of our students with autism who struggle with keeping track of their planners, tasks, and managing their time enjoy the ease of using their virtual calendar on their phone, complete with alarms and automated reminders -- in essence, they're using technology to assist their executive function skills. Do any of these situations sound familiar?
Have you ever misplaced your to-do list?

Can't seem to remember the grade you received on that very first assignment?

Do you ever write yourself a very important memo, and suddenly it is nowhere to be found?
If so, we've got some helpful solutions for you. Here are two fun and innovative methods utilized by our students here at CIP.
Google Keep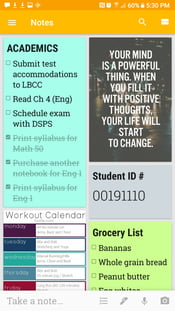 A colorful and easy app that you can download onto any smartphone or laptop, Google Keep allows a student to organize their tasks, assignments, random thoughts, to-do's, voice recording memos, doodles, and even important photos all in one place. The possibilities are endless with this fun organizer! The checklists especially work well for those students with anxiety, as tapping the checkbox gives them a great visual of their completed task. It's customizable, easily accessible, and can be shared with anyone via Google.
Grade Tracker
It's a digital spin on a classic method of planning and organizing: one Google spreadsheet that keeps track of assignments, due dates, and grades. At our CIP Long Beach center, the students find it convenient to access it alongside all their other online resources for their classes. Students can customize their trackers and learn the process of calculating their grades. Organizing their school work in this way gives the student more accountability when it comes to the effort they put into a class and the outcome of their grade. The Grade Tracker helps struggling students visualize how the effort he or she puts into the rest of the semester can make it possible to not only pass the course, but earn a good grade!
Google Keep and the Grade Tracker provide our students with a strong sense of productivity that allows them to reach their goals. Technology continues to fascinate us with all its possibilities and here at Long Beach we are taking advantage and diving into the digital world - so come on in, the water's fine!
---
About the Author
Shanelle Sanchez is the Academic Coach at CIP Long Beach. Shanelle graduated from California State, University – Long Beach with a BS in Biological Sciences and plans to obtain her Masters in Occupational Therapy. She is passionate about science, education, and guiding students towards achieving their goals.