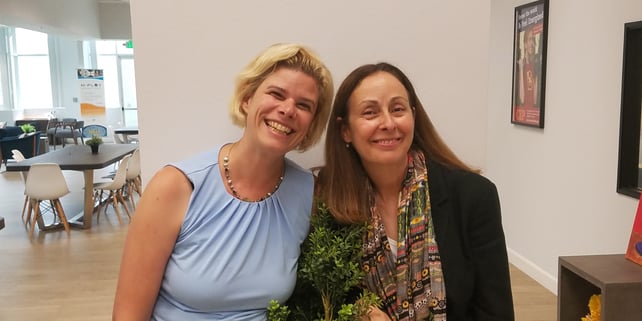 Many positive things are happening at our CIP Long Beach center thanks to therapists Alexia Kutzner and Maria Fuster.
Alexia was accepted to the professional doctorate program in art therapy at Mount Mary University in Milwaukee, Wisconsin and will start the program in the summer.
Alexia and Maria attended a lecture on "Autism: Treatment and Research" by Charlotte Distefano, Ph.D, from UCLA. They were able to talk to Dr. Distefano afterwards about CIP and our students.
Alexia attended a 6-hour lecture, "Pharmacy in the Kitchen", on foods that help lower anxiety, depression, and other symptoms common in this population.
Alexia and Maria are also putting final touches on their article on "How Art Therapy Lowers Anxiety in Clients with ASD."
Great teamwork from CIP Long Beach!