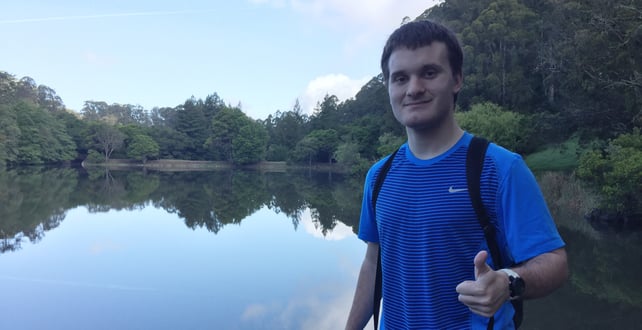 Today's beautiful Berkeley weather called for a wellness adventure!
Jacob (bright blue shirt) and Jacob (spider man shirt) were co-pilots to Mallory Hubl, Berkeley's Wellness Coordinator, in guiding the way to Lake Anza for some quality time in nature, not only for exercise and breath of fresh air, but also to work on coordination in a real life context as well as mindfulness practice.

The super muddy trails made for some extra excitement for the motor coordination front, as the trails are rocky, full of tree roots and very uneven. These guys, however, were ready for it. Jacob made off running right from the get-go, motivated for an extra lap around the lake.

During our time in nature, we were able to practice mindfulness by noticing different kinds of plants, listening to the various bird songs, and smelling the crisp forested air.