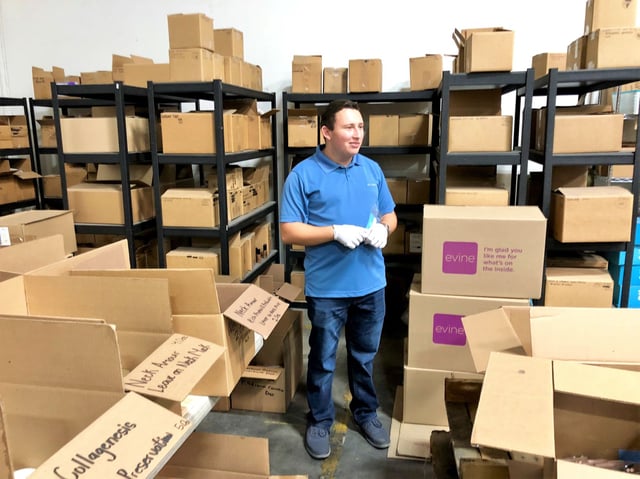 With a smile of pride, Harrison Farb explained the procedures in the returns department of Skinn/Cosmetic Development Labs (CDL). Demonstrating his duties, he donned gloves and placed unopened items in the proper boxes for redistribution.
The 21-year-old is in his fourth year with Long Beach's College Internship Program (CIP). Diagnosed with autism and ADHD, Farb said he decided to move out of his family's home in Pacific Palisades and join CIP to go further with his life.
Initially on the college track, he took some marketing and computer classes before switching to the program's career path. He said counseling and classes at CIP helped him prepare for this transition.
"CIP taught me how to network, update my resume, and apply for jobs," Farb explained. "They also helped me with life skills and social thinking, like how to act in a workplace and how to get along with co-workers. I know that the most important thing is clear communication."
Originally published in The Grunion, August 21, 2018.