For Immediate Release
April 2017
CIP Partners with Top Employers For Special Needs Summer Programs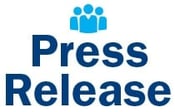 The College Internship Program (CIP), a national transition program for youth on the autism spectrum and with learning differences such as ADHD, has partnered with major employers to enhance their two-week summer program offerings at five campus locations nationally.
Since 2009, CIP's two-week summer programs are have helped transition-aged teens and young adults from all over the world experience greater levels of independence, prepare for college and employment, and have fun within a tight-knit group of peers.
CIP's Mploy program, a job readiness program for young adults ages 18-26, focuses on teaching core skills needed for success in the workplace along with CIP's comprehensive range of social, academic, and independent living services. Participants have a choice of several locations and will be housed on a college campus and gain valuable insight from a range of major employers. Example partnerships for 2017 vary by location but include Google, LinkedIn, TJ Maxx, Knott's Berry Farm, The Kennedy Space Center, The Norman Rockwell Museum, and Indiana University's Career Center.
"We have a very active and fun schedule planned for this year," commented Miguel Rodriguez-Cortez, CIP Community Engagement Coordinator. "Google and other partners will offer Mploy students a personalized look into their state of the art campus and employment culture," he continued. For more information, dates and locations visit www.mploy.org.
CIP also offers their alternative Summer@CIP programs for rising high school sophomore to recent high school graduates. Participants will experience independence and get a taste of college life. Several college and university campus locations are offered across the US. Past participants have come from 35 states and 14 countries. For more information visit www.cipsummer.com.
CIP is the nation's most comprehensive year-round program helping young adults with autism, ADHD and other learning differences experience success in college, employment, and independent living. For more information about CIP's comprehensive full-year transition programs, visit www.cipworldwide.org, call 877-566-9247, or follow us on our Facebook page.
Summer program images can be found here. Images are also available upon request.
Contact:
Sarah Williams at swilliams@cipworldwide.org