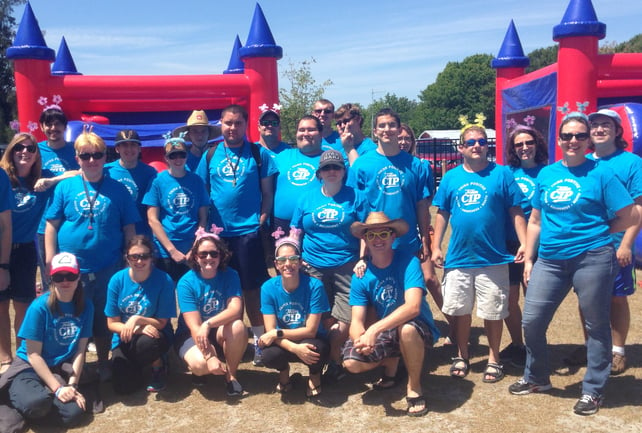 On Saturday, April 1st, Team CIP Brevard kicked off Autism Awareness Month by once again volunteering at the annual Brevard PALS Family Festival.
Since many of our students are on the spectrum, they especially enjoy making it a special day for younger children with autism. Team CIP (consisting of Brevard students and staff) helped with arts & crafts, Lego building, and soccer. They also volunteered at the bounce houses and the petting zoo, which had ducks, a rabbit, a mini-horse, and a pot-bellied pig. Many students and staff enjoyed dancing the Macarena along with children, families, and the Chick-fil-A mascot. Families and volunteers were given the opportunity to take pictures using the Autism Awareness Puzzle Piece frame -- definitely a fun picture opportunity.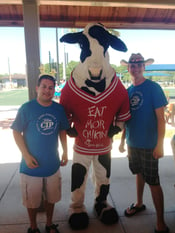 One first year Brevard student, Alex, said she especially enjoyed capping the day off by helping the children with a water balloon fight. She also enjoyed seeing how creative the children were with just blank paper and crayons.
Carrie Piscia, Brevard Center therapist, brought her son Jordan and mother Mary to the event. She said, "I loved that my family was able to come out to support and also help grow the autism community."
Academic Coordinator Ryan Therriault said she was "so impressed with how confident Leo (a new student) became when interacting with children in the petting zoo. He read their body language to see if they would be comfortable holding an animal and adapted his approach to each child's comfort level."
Congratulations to the many Brevard PALS volunteers who made this event such a success for Brevard families! You can see more photos on our Flickr page. You can learn more about Brevard PALS on their website.