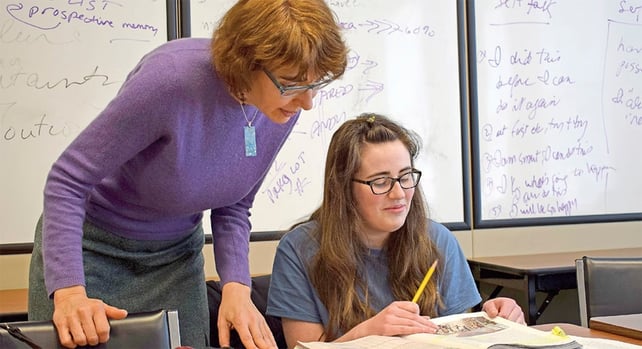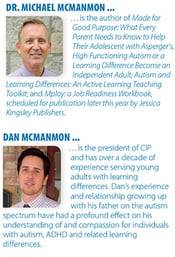 Originally Published by Autism File Magazine

Issue 75, August - September 2017
Autism File executive editor Rita Shreffler spoke recently with Dr. Michael McManmon, founder of the College Internship Program (CIP), and his son Dan McManmon, president of CIP.
Dr. McManmon was diagnosed with Asperger's syndrome as an adult and has a unique perspective on the challenges facing adults with autism. This father-son team brings decades of experience to their work with transition-age students across the United States.
Established in 1984, CIP offers summer and year-round programs for teens and young adults ages 16-26 with autism, Asperger's, high-functioning autism and other learning differences.